INNOVV TECH At AIMExpo 2019
North America's largest Motorcycle and Powersports Tradeshow and Lifestyle event, AIMExpo 2019, kicked off from September 26th to 29th. INNOVV TECH attended the AIMExpo with our latest innovations, INNOVV ThirdEYE, a unique blind-spot detection and alert system designed for motorcycles.
About INNOVV ThirdEYE
INNOVV ThirdEYE is a sensor system that keeps an eye on your blind spot and gives visual warnings when vehicles are detected around you. Designed as an additional safety system for motorcycles, it gives you additional visibility on the road and warns you and other road users when there is danger.
INNOVV's new innovations have gained the attention of powersports experts around the world and attracted many users to visit our booth at AIMExpo with our newest product, INNOVV ThirdEYE and star product, INNOVV K2.
INNOVV is dedicated dedicated to meet the increased demand for powersports by continuous innovation.

At INNOVV, High-end Quality is identified as the top priority and we believe that passion and technology combine to create a powersports experience like no other. We strive to make the outdoor FUN more enjoyable and carefree by introducing our innovative solutions.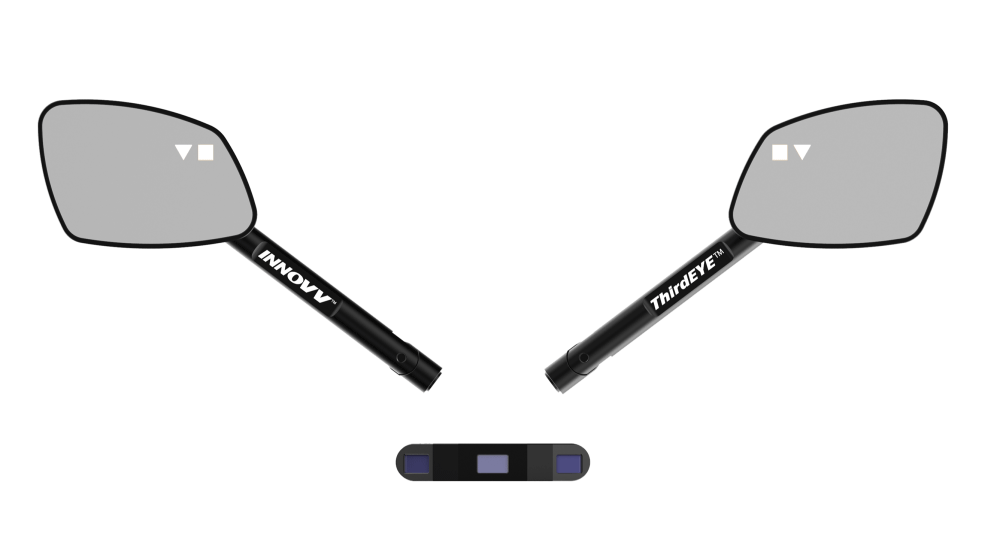 About AIMExpo
AIMExpo is North America's largest Motorcycle and Powersports Tradeshow and Lifestyle event with international reach. A progressive and comprehensive B2B platform that connects businesses to accelerate opportunity among exhibiting brands, distributors, dealers, media, enthusiasts and the riders of tomorrow. This annual gathering attracts the influential leaders of the industry that are driven and focused on progressing the business of powersports.
It is obvious that AIMExpo is a significant platform for INNOVV to showcase its achievements and vision for powersports.